Five key trends for the industrial robots of tomorrow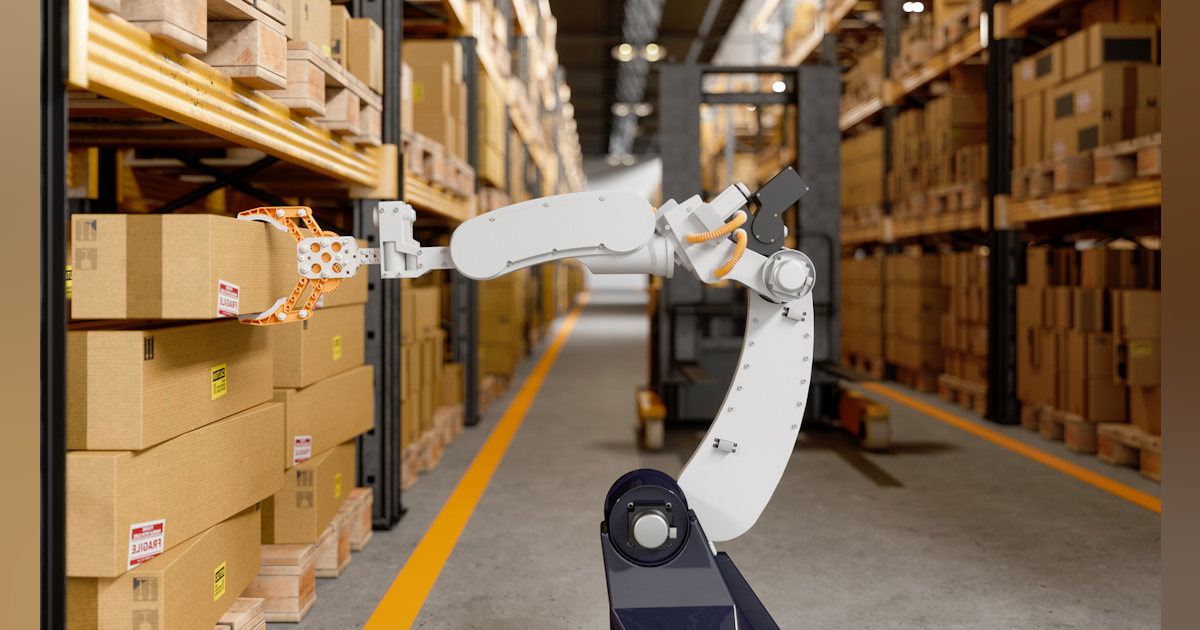 According to the World Robotics 2021 report by the International Federation of Robotics (IFR), the current growth of industrial robotics is expected to continue in 2022 and 2023, with more than 500,000 units installed per year worldwide by 2024. Here are five Key trends in robotics and technologies that are advancing the adoption of industrial robots and shaping industries around the world.
Trend 1: High speed data transmission
Advances in Industry 4.0 rely on the ability to transform huge amounts of data into information and intelligence. This forces robotics manufacturers and OEMs to identify the best ways to increase data transmission capabilities in the plant, including choosing between wired and wireless data transmission.
Wireless technology (Wi-Fi and 5G), however, may not provide the durability and reliability required at the factory, and the connection may be affected by electromagnetic and radio interference. Thus, manufacturers have relied on wired connections. Rugged industrial RJ45 connectors have been a mainstay for years, but new offerings in Hybrid Single Pair Ethernet (SPE) allow high-speed data transmission and more power through a single cable and a single connection.
Wired technology for data transmission in robotics provides the secure, real-time communication that a robot needs to react immediately on the assembly line. In the future, there will be a place for wireless and wired technology, including applications where both are needed.
Trend 2: Miniaturization
Incorporating higher capacities into smaller and smaller components has led to incredible innovations and efficiencies in industrial manufacturing. The rise of mobile robots (AGVs and AMRs) and cobots in particular has made miniaturization an important element in the design of every element of the industrial robotics package, from relays and sensors to printed circuit boards and connectors.
Smaller, lighter relays and lower power consumption are essential in the age of Industry 4.0. The same goes for compact and lightweight PCBs. But smaller devices mean higher density, which makes heat dissipation critical.
In these early days of IIoT, the compact interconnectivity between devices, components, control systems, and the cloud requires an application-specific solution, ensuring the seamless, real-time communication needed to drive machine learning. and artificial intelligence.
Trend 3: Mobile and modular connectivity
In the smart manufacturing world of the not-so-distant future, production will run on a modularized system of workstations and production cells, rather than on static assembly lines. To meet customization demands, manufacturers are turning to flexible and adaptable AGVs and AMRs. Working alongside cobots, they can enable a production line in which different tasks take place in different cells, or robots that rotate between workstations as needed.
Interconnectivity between devices makes all of this possible, but depends on a reliable flow of real-time communication. By definition, a modular design is flexible, so connectivity solutions must be as scalable as the manufacturing system itself. Today's modular connectors are designed for safe and reliable input / output connections. Many offer a unique locking system that prevents both improper mating and accidental disconnection, whether by shock or vibration. The best offers a compact one-piece construction with preloaded contacts, providing a space-saving and quick-to-install solution that gives engineers increased design flexibility.
Trend 4: Robust and robust connectivity
In the factory, dozens of complex processes are happening every second. A single broken connection can lead to a sudden shutdown of a production line. Robust and robust connectivity solutions are therefore essential.
Customers expect "hardened" connectors to be mechanically strong and tough, able to withstand vibration, shock, electromagnetic interference and dust without compromise from the industrial environment. Manufacturers don't even want to think about it until it's time to take the line out of service.
Reliable data connectivity is also essential. With the increasing amount of data, along with the volume of data being transmitted between devices, sensors, and components, manufacturers need connections that can consistently handle the constant stream of high-speed data transmission.
Trend 5: Single Pair Ethernet (SPE)
In an industry that prides itself on efficiency, single-pair Ethernet has an obvious appeal. SPE only requires one pair of cables, instead of four pairs. By reducing the number of wires required from eight to two, SPE technology reduces costs, increases design flexibility and improves reliability. Additionally, with the advent of Hybrid SPE, manufacturers can transmit data and power through a single cable and connector, optimizing even more while saving space.
With the SPE standard for hybrid interfaces, manufacturers can confidently invest in the transition to SPE and more easily connect field devices to the network. Within the industrial network, SPE provides the infrastructure to transmit data seamlessly between all devices and sensors in the network to the cloud. And within robots and cobots themselves, SPE makes it easy to extract increasing amounts of data and electricity from the robot base to the end of the arm and gripper without loss of power, signal or power. data.
This article was submitted by TE Connectivity.